Wilhelmshafen, Tankterminal
2 DN65 Foammaster Proportioning Systems providing the complete tankterminal.
The tankterminal in Wilhemshafen was recently equiped with a new foam system.
In the central pumproom 3 dieseldriven waterpumps and 2 Foammaster systems have been installed.

The Foammaster systems each are equiped with a 20 m3 foamtank.
Driven by 2 45 kW gearpumps they are both able to mix 1% or 3% foam concentrate up to 45.000 liters per minute.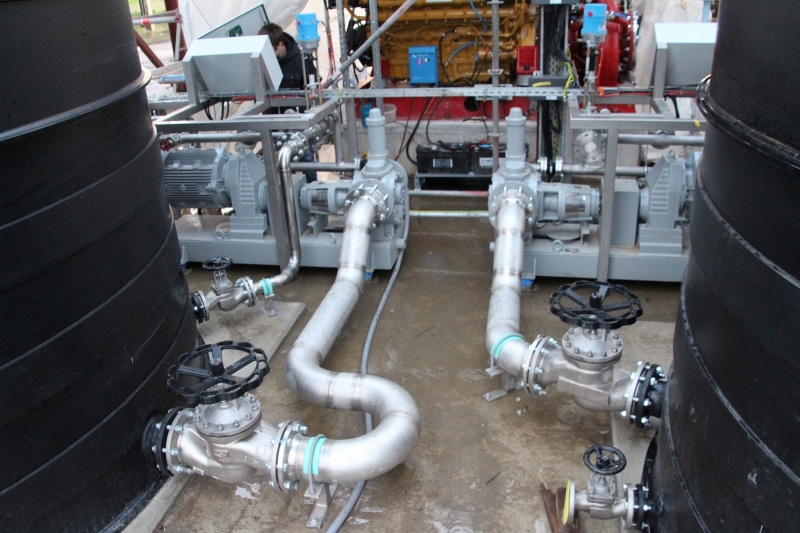 The main specifications are:
Waterflow from 3.000 up to 45.000 liters per minute.
Foamflow from 90 up to 1.500 liters per minute.
Proportioning rate 1% or 3%.
Non Newtonian Foam Concentrate.

The Foammaster Solution:
DN65 Foammaster
DN65 Flowmeter Foam
DN350 Flowmeter Water
DN50 Servo Driven Control Valve
SPX Top Gear Foampump with 45 kW Electromotor

Foammaster took care of the complete design and delivery of the Foam Proportioning System and the electrical installation, integration and configuration of the system on site.


Share this page: